ABOUT YHI
About YHI (New Zealand) Ltd
Established in Auckland, New Zealand in 1995, YHI (New Zealand) Ltd is a subsidiary of YHI International Ltd and has both Singaporean and New Zealand ownership. At first, our product range consisted of only Viper & Enkei alloy wheels. The famous Advanti Racing brand of alloys arrived soon after. Nankang tyres were added to the range in 1997 and our tyre range has been built constantly from there to include Toyo Tires, Pirelli, Nitto, Nankang, Accelera, Farroad, Longmarch and most recently Agricultural & Industrial tyre brand CEAT.
In 2001, YHI added energy products to our range and such products are now a substantial area of our business. We offer comprehensive product ranges in solar power, electric vehicle charging, automotive, marine and motive power products, as well as offering UPS and power systems solutions and services.
YHI New Zealand has grown to operate from 9 locations across New Zealand and has over 80 staff. Our distribution network includes branches in Auckland, Hamilton, Tauranga, Napier, Palmerston North, Wellington, Christchurch, Dunedin and Invercargill as well as third party warehouses in Whangarei, New Plymouth and Nelson.
Mission Statement
Mission Statement At YHI, our aim is to continuously provide our customers with quality products and distinctive customer services so as to build strong customer relationships. We also aim to provide growth and opportunities for our employees and to consistently generate stable returns to our shareholders. We will achieve these goals through our organisation-wide commitment to quality, professionalism, management, sound business practices and teamwork.
Our Vision
The logo is a symbol of strength and cohesiveness of our diversified Group. Owing much to our humble and dynamic beginning, we attach a strong sentiment in our original name Yew Huat, depicted as  in the logo. The four wings represent our stakeholders – customers, principals, employees and shareholders – coming together in a tradition of trust and responsibility, and growing through hard work, dedication and commitment. 
The oval shape signifies the globalisation of our operations, while the blue accentuates our philosophy of upholding fairness and integrity in all our business relationships.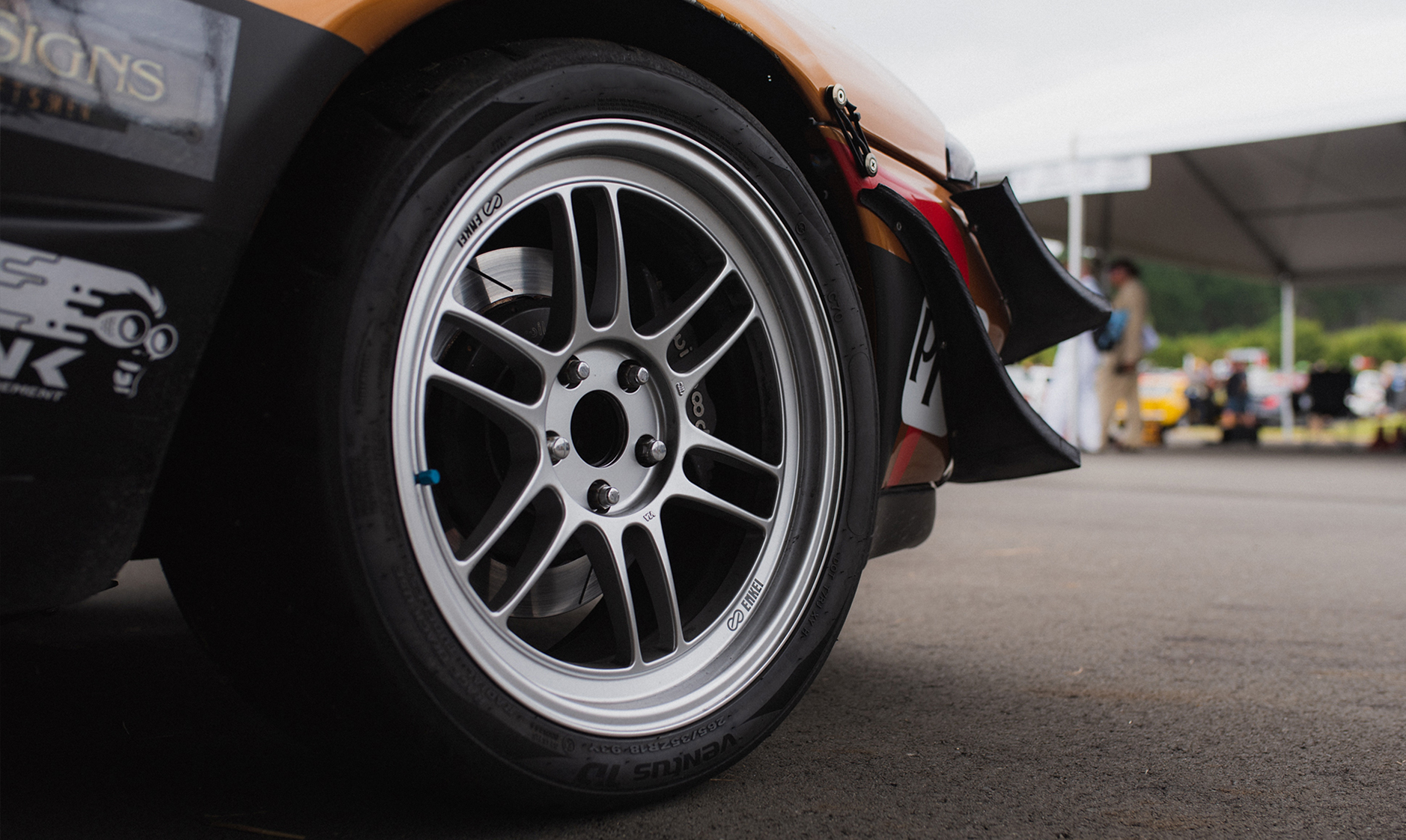 About YHI Group
Listed on the Mainboard of the Singapore Exchange Securities Trading Limited (SGX-ST) on 3 July 2003, the YHI Group is a recognised distributor of high quality automotive and industrial products, and a familiar and trusted name in alloy wheels manufacturing as an Original Design Manufacturer of alloy wheels. The YHI Group has grown by leaps and bounds since its humble beginnings as a sole proprietorship established in 1948. 
Today, YHI's international presence spans over 100 countries through its 32 subsidiaries and 2 associated companies located across Asia Pacific, North America and Europe. In addition, YHI currently has three alloy wheels manufacturing plants located in Suzhou in China, Taoyuan in Taiwan and Malacca in Malaysia. We strive to build YHI into a global brand name to make the YHI Group a recognised and trusted distributor of automotive and industrial products and an established alloy wheels manufacturer. We do so through seeking new opportunities to strengthen and expand our market share through synergistic partnerships with strategic reputable players in the global automotive arena.
Sustainability
YHI (New Zealand) Ltd represents YHI International Limited in the New Zealand automotive and energy supply industry, supplying wheels, batteries and tyres to the automotive aftermarket and batteries, solar, EV, UPS and other equipment to the energy supply market. 
Sustainability is a key component in the way in which we operate and conduct our business. Included in our sustainability program are our staff, customers, suppliers, local community and the environment. We continuously review our sustainability commitments and identify key achievements. Our 2023 sustainability policy can be found here. 
YHI (New Zealand) Ltd is a proud member of Drive Electric, Eco Warranty and Sustainable Energy Association New Zealand.
YHI as an organisation has strong core values and ethics. We adopt the practise of 'Kaizen' which is a Japanese business philosophy of continuous improvement of working practises – in a nutshell we work to continuously adapt and improve ourselves and our products – be it through manufacturing or operational processes. Kaizen and 5S have been an important practise in our daily operation since the YHI Group first adopted the system in 2011.
About Kaizen
Kaizen is a system of continuous improvement in quality, technology, processes, company culture, productivity, safety and leadership. Kaizen was created in Japan following World War 2 and came from the Japanese words 'Kai' which means 'change' or 'to correct' and 'zen' which means 'good'. Every employee participates in Kaizen and 5S  - from upper management to junior members of staff.  Kaizen involves setting standards and continually improving on those standards. Staff are encouraged to come up with small improvement suggestions on a regular basis. These continual small improvements add up over time to major benefits. The results of practising Kaizen have included improved quality, efficiency, staff skill and productivity and reduced costs and waste.

About 5S:
5S stands for 5 Japanese words Seiri (sorting), Seiton (arranging), Seiso (cleaning), Seketsu (maintaining) and Shitsuke (self-discipline). All staff are responsible for arranging their work areas and maintaining a high level of organisation and tidiness. We hold regular internal audits on our Kaizen and 5S practises to ensure a high standard is maintained. External audits are carried out also. Below is a video on how we implement Kaizen within our business